Plastics and our throwaway society
They're in our oceans, soil, air, snow - and even in your cup of tea.
A single tea bag can leak billions of pieces of microplastic into your brew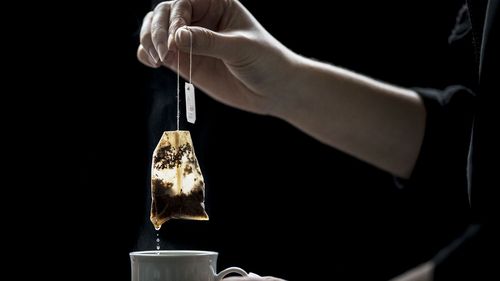 Plastic tea bags are shedding billions of shards of microplastics into their water, according to a new study.

Most tea bags are made from natural fibres, though many brands that use natural fibres still contain plastic to seal the bags. Some brands have moved away from paper tea bags toward plastic bags, and it was these plastic bags that the researchers examined.
Researchers at McGill University in Canada analysed the effects of placing four different commercial tea bags into boiling water. The team removed the tea from inside the bags to prevent it from interfering with the results, before boiling the bags in water to simulate the tea-making process,

according to the study, which was published in

the journal of Environmental Science and Technology

.
They found that a single bag releases around 11.6 billion microplastic particles, and 3.1 billion even smaller nanoplastic particles, into the cup - thousands of times higher than the amount of plastic previously found in other food and drink.
Humans eat an average of 5 grams of plastic each week, according to a separate study earlier this year - the equivalent of a credit card's weight in plastic.
As I sit here writing this whist sipping onto my tea my favourite beverage,
I cannot help but ponder ... is it time to go back to the old tea pot ?
Or is it too late ???
1 comments